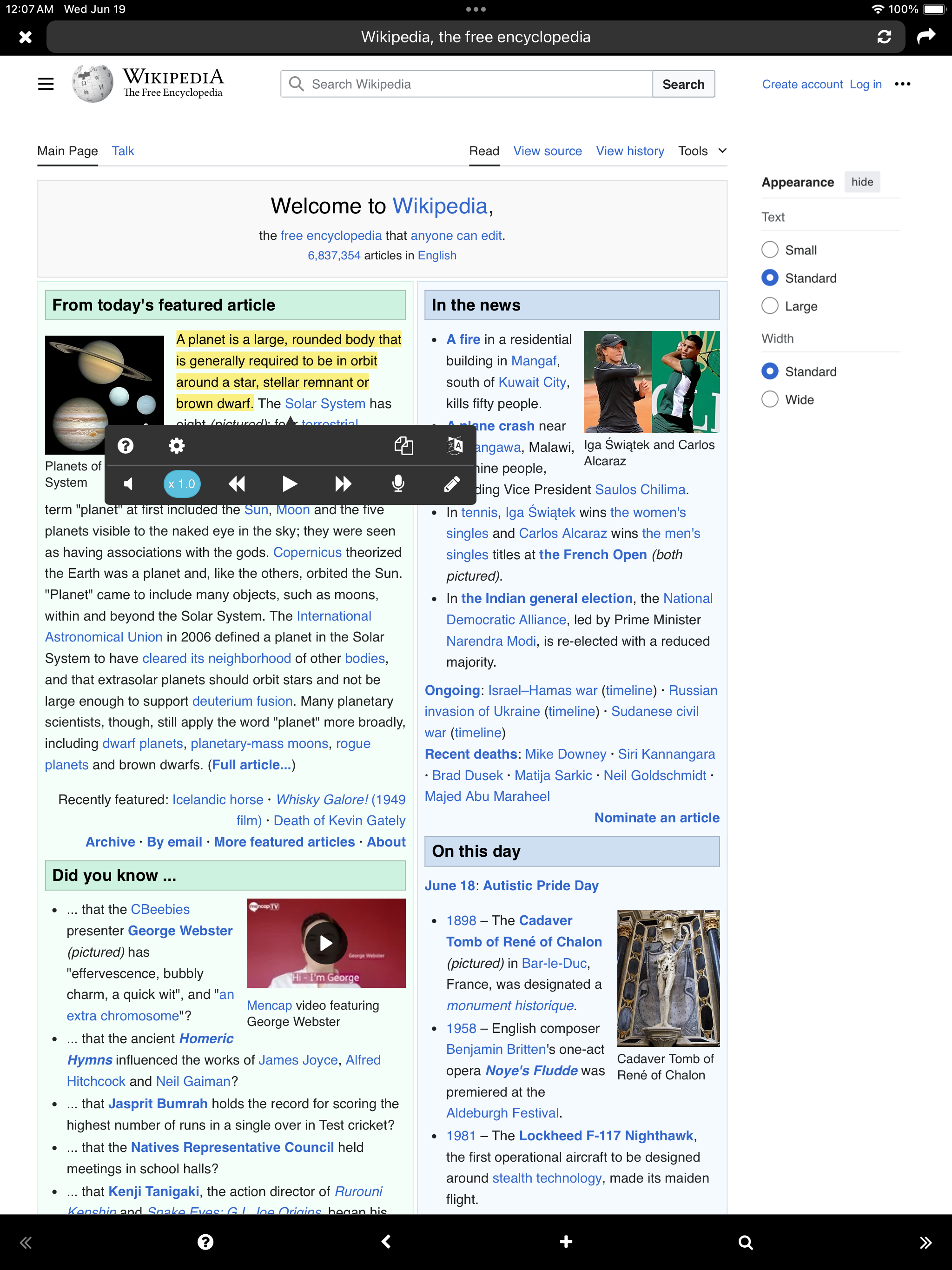 TTS study - Study Efficiently


Until today, the self-learning method has been about reading with your eyes or taking notes by hand.
How about grafting hearing as well?

TTS study reads out the text contained in the TXT/PDF file through Text-to-Speech (TTS).
You can read out the learning content while recording, and play it back.
You can type it with your keyboard, without using paper and a pen.
Reading the text out loud or typing it out will definitely help the text last longer in your memory.

- Listening through TTS
- Speaking through recording
- Writing through keyboard
- Background playback
"Even in situations where you can't see the screen, you can read books just like listening to music"
- Sentence bookmarks
"Bookmark the key content. It's easy to find"
- Link to Google Translate
"When reading a document written in a foreign language, you can translate it right away"

Use TTS study to improve your learning efficiency.
Experience this innovative learning tool right now!