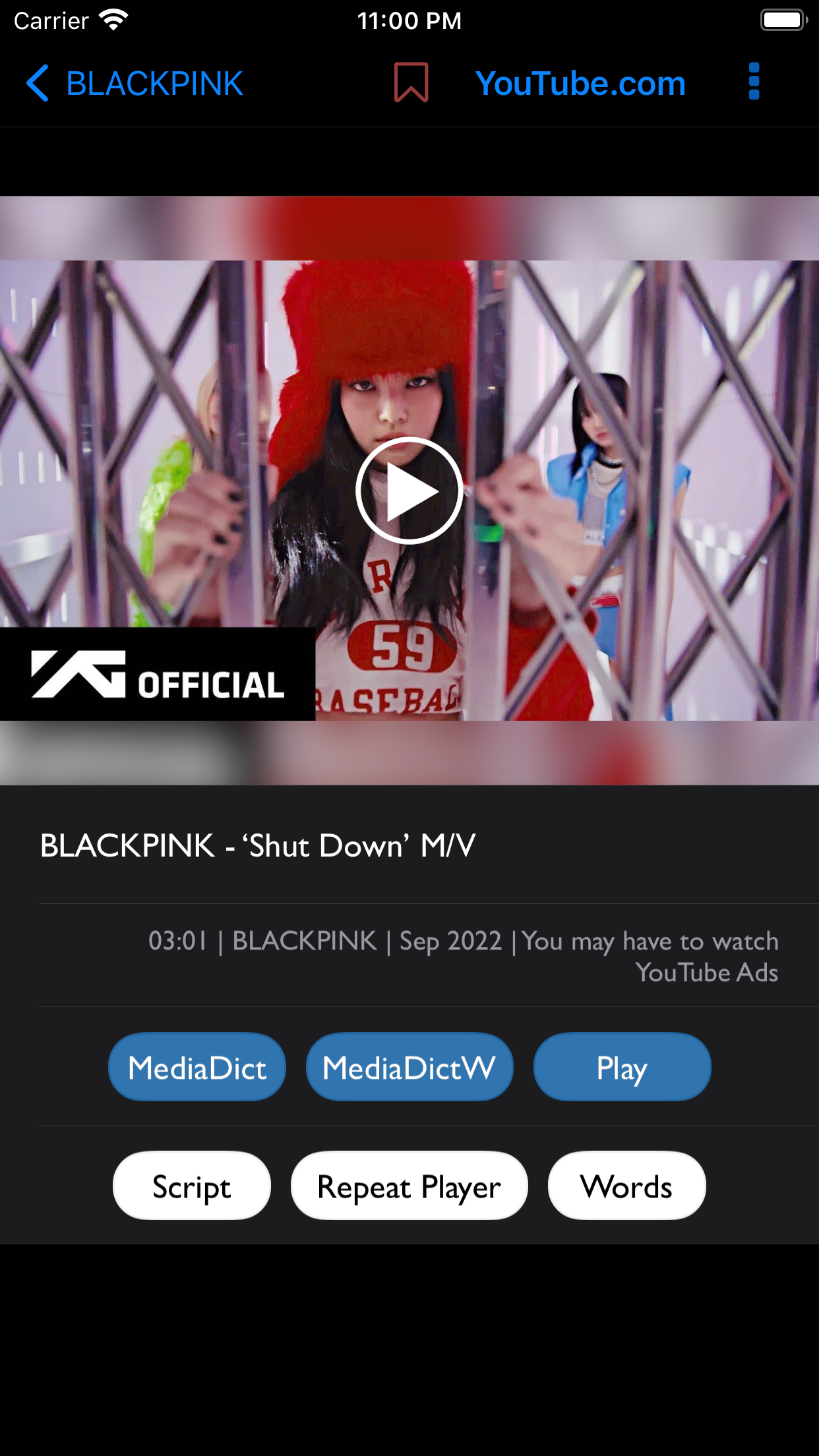 MediaDict - Language Study with Subtitles
Do you study languages with media contents like dramas or movies with original subtitles?
But, just watching them is not an effective way of improving your language skills.
A more systematic learning process is required and MediaDict is the perfect solution!
MediaDict is a tool that transforms media contents into dictating textbooks.
Listen to your media contents and enter what you've heard to check if you have heard them correctly.
This app offers a systematic way of practicing listening skills.
When you have completed your study, words you couldn't distinguish before will become more audible.
MediaDict supports voice dictation with its speech recognition technology.
When the users pronounce what they have heard, it goes through speech recognition technology to check if the users have pronounced the words correctly.
This is a systematic process for speaking practice.
The app supports all languages with the original language subtitles.
MediaDict offers the continuous playback function to help the users familiarize themselves with the target language.
MediaDict runs in the background, allowing users to study in any environment.
MediaDict also supports vocabulary features, allowing users to perform searches in the dictionary.
The users can also search for sentences that contain a specific word to help the users become familiarized with the word.
The users can practice further with the search results using the playback feature.
This function allows the users to listen to the changes in pronunciation of a word, depending on the words it is next to.
MediaDict also comes with the 'Archives' feature which keeps a log of the words learned in chronological order (by date), dictation tryouts, and the bookmark of words that have been searched. This feature also saves the mistakes made by the user, allowing the users to focus on the words they need.
MediaDict provides an 'Import from Mac/PC' function which allows easy transfer of media contents and subtitles from your computer to your device.
Files can be transferred by web browsers including Safari, Chrome, Internet Explorer and others.
MediaDict comes with a high-quality subtitle editor, allowing easy syncing and editing of subtitles.
With the share function, users can create their own lists of dictations and share them with friends to study together.
MediaDict is continuously making improvements.
If you have any suggestions or comments, let us know.
Your feedback is very important to us.
You will be satisfied. Try it now!