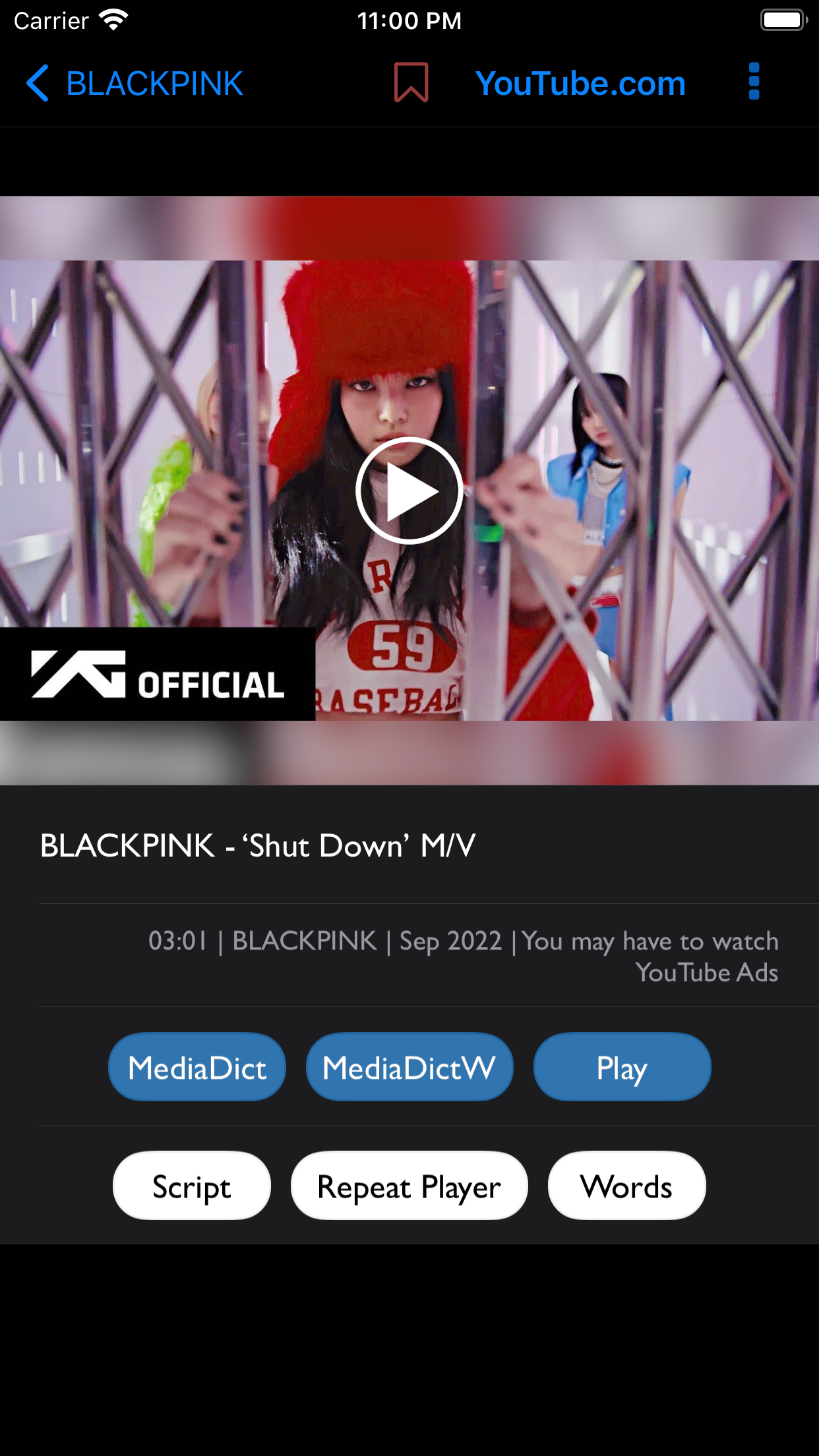 MediaDict - Language Study with Subtitles
You cannot improve the level of your foreign language just by studying through listening.
You need to realize where you have trouble listening to and you need to get used to the pronunciation to improve your levels.
The best way to do this is via dictation.
MediaDict is a tool that transforms media contents into dictating textbooks.
MEDIA CONTENT+SUBTITLE=>DICTATION
. Dictation exercises for Listening
. Speech Recognition and Shadowing (repeating after sound) for Speaking
. Dual subtitle video player
. Recording your study progress according to different dates
. YouTube Linking
. Subtitle Editor
Supported File Formats
[MEDIA CONTENT]
.mp4, .mp3, .mkv, .ogg, .avi, .mpeg, .mpg, .mov, .3gp, .3gpp, .m4v, .m4a, .qt, .wma, .wmv, .flac
[SUBTITLE]
.srt, .smi, .sami